Summary:
Played marginal setup somewhat close to home, noting some brief supercell features but overall a lack of severe weather.
Stats:
Tornadoes: 0
Hail: .25″ (pea)
Wind: n/a
The Forecast:
Primary surface low out in the planes with warm front draped from NE into Northern IL. Shear would be sufficient for rotating storms, but earlier activity would limit potential instability. Still, with these setups, it only take a small amount of CAPE and a favorable boundary interaction to get something interesting.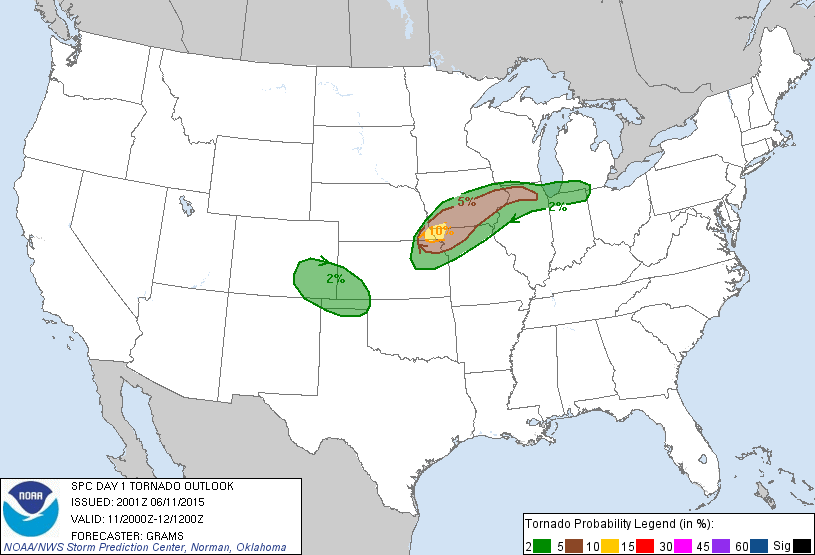 Detailed Account:
I did not have too much confidence in this setup, but I was able to easily get off work early, and you just never know when it comes an IL warm front. I left Chicago and made a quick stop for some lunch at the Dekalb Oasis where I met up with a local chaser by the name of Nick Bartholomew, who asked to tag along. The forecast wasn't looking too impressive as we continued to sit socked in clouds for hour after hour. Minimal clearing was taking place a little further west and south so after some heavy debating whether to go west or south we opted to head south. Some storms had initiated near the IA border, but were linear. Some embedded circulations prompted tornado warnings though, and we thought at the very least we could meet the line if nothing else fired.
Heading south, then west, storms began firing back further north, closer to where the warm front had lifted. Ugh, I knew that would happen. One particular cell displayed an interesting shape on radar so we blasted back north after it. Impressive structure pics began popping up in my feed and I was worried I made a critical mistake. Catching up to the storm though, it was beginning to weaken and dissipate.

At least I didn't miss anything, but there was some leftover rotation evident in the base as it slowly began to vaporize. We basically sat and let the area move right overhead. If anything was going to happen it would be brief, weak and very faint/hard to see and you needed to be right there.

We let this go, that was really the only storm that appeared interesting, but some other junky cells were moving in that would be easy to get on so we just stair stepped towards them. There was enough spin in the air to promote weak couplets so we bounced to any cell that showed slight rotation on radar. Overall everything we got on was short lived and not too impressive looking.
We called the chase around 7pm and began to head from home. Jeremy Degenhart and Jesse Risley were having dinner at a Bdubs in Peru so we stopped to join them for wings, beers and laughs. I was home by 10pm.
Conclusion:
Nothing special happened this day, but thats ok, it was fairly local and you have to try. I only wish I didn't stupidly drive south when my gut was telling me north. That first cell I went after came close to producing before I arrived on it, luckily it didn't or I would be kicking myself. Gotta remember to hug the warm front on days like this. ALWAYS.
SPC Reports:

<—Previous Chase                      Next Chase —>
Leave a Comment: