Summary:
Tracked supercell across much of central Wisconsin, encountering severe winds, severe hail and brief tornadic structure.
Stats:
Tornadoes: 0
Hail: 1.25″ (Half Dollar)
Wind: est 70mph downburst.
The Forecast:
Ample moisture and instability in place within NW flow regime. Existing outflow boundary from previous storms could focus new storm development aided by a strong shortwave forecast to move through the area during peak heating. Low level winds on the weak side, but favorable directional shear meant supercell structures were possible.

Detailed Account:
Again another conditional setup, with some key ingredients lacking, but NW flow does strange things, especially in the midwest. Since the target would be "relatively" close I decided to go for it, plus I still need to bag the elusive Wisconsin tornado and there are very few opportunities to do so. Nick Bartholemew joined me and we met up with Alec Scholten who lives near the IL/WI border. We all agreed generally on the same target area, somewhere about 90 minutes north of Madison.
En route storms began firing and it was clear which storm would become dominant, the furthest west one, or tail end charlie when dealing with NW flow setups. We set course and were able to get into position pretty easy despite some of the less than favorable terrain/road network in Central Wisconsin…its not that much different than chasing in Missouri with more hills and trees than flat areas.
We got on the storm near Monroe Center, conveniently located next to a large lake, so we decided to park near the shore, where we could find a "view" and let it roll us. It actually dealt a nice punch with some hail up to ping pong ball size and 70mph winds (RFD or downburst – we weren't sure at the time) that sent some tree branches falling down around us. Due to the trees it was hard to get a clear view of any structure, but the storm did look somewhat outflow-ish with no real organized structure in the low levels. Driving back through Monroe Center we noted several large branches down in town so I submitted a SN report of the damage.
The storm began to pull away and we pursued it as best we could. Maintaining a pretty decent view from the back. The low level structure did start to organize a little better. At one point a small inflow band developed with a pointy lowering. It was tough to discern rotation though,.

Navigating roads that go around a few large lakes was the main challenge as we had to decide between getting on the storm NOW, or jumping ahead of it to be in favorable position later and hope it doesnt do anything during that time. Nearing Princeton the storm made its best attempt at an organized, rotating wall cloud and excitement did rise a bit.

The feature lasted about 10 minutes before dissipating. A new one was never able to materialize as the storm began to outrun the better flow. The storm was heading towards Lake Michigan and on the northern fringed of the Milwaukee area. The sun was slowly beginning to set and none of us were really motivated to pursue it anymore, especially me since I did have to be back at work the following morning and would already be getting home after midnight.
We called the chase there, had dinner at a local Perkins, and I was back home in Chicago by around 1am. On the drive home I was amazed to be watching lightning from the same storms, now in Michigan. Those summer storms can be seen from well over 100 miles away when they get really tall.

Conclusion:
A pretty solid chase. We got the most out of our storm and thats all you can really do. No tornadoes ever came of the day, and thats ok. Models are beginning to show something interesting a week from now though, on the anniversary of a big tornado day in Illinois, in roughly the same area. Attention now turns to that.
SPC Reports: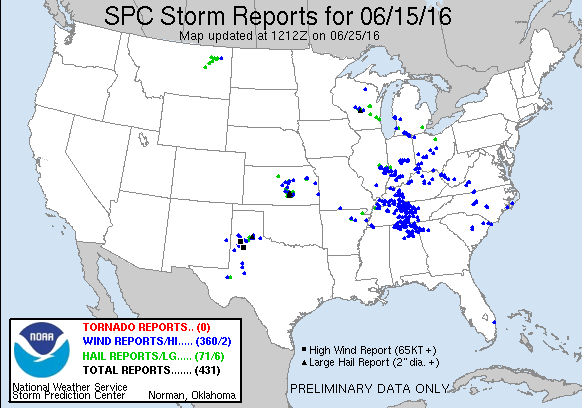 Leave a Comment: