I was driving home from a friends party the night before. I began to think to myself that the atmosphere was ripe for storms. Once I got home I fired up the radar, saw what was going on and bolted out the door with a fun saver camera.
The chase was local, all within city limits. The highlights would include some pea size hail and frequent lightning strikes.
Here are the 3 photos I snapped. Keep in mind these are from a Kodak fun-saver. Its all I had for this chase.
Pictured here along with these mean scud tags is Obbies Pizza! My absolute favorite!
Knowing this would probably be the last chance to see storms for the year I was pretty happy. Once home I saved another generic radar shot. I added arrows to show storm movement. On my original blog from this day I did that to illustrate how much I hate the weather here and how everything goes around my house. Ha. Some things never change.
So there isn't a whole lot from this log, but back then I wasn't much of a chaser yet. I just wanted to be in the storms for my own enjoyment. Documenting wasn't a priority yet.
As you can see from the storm reports page, this day was a pretty localized event.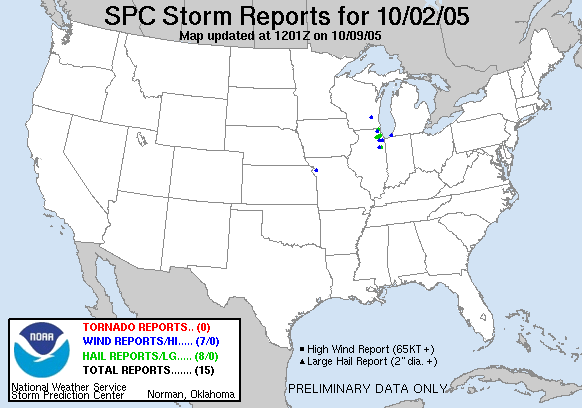 Leave a Comment: